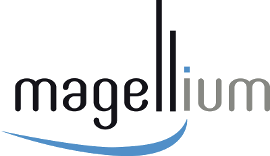 Founded in 2003 in Toulouse, the initial focus for Magellium was meeting the needs of CNES (French Space Agency), IGN (French National Institute of Geography) and Airbus Defence & Space. Magellium has grown steadily since its creation with recognized expertise in various sectors (Space, Defense & Security, Energy & Environment, Utilities & Transport) based on high level skills in geo-information and image processing technologies. Technical teams of the company (160+ staff in January 2019) are divided into two production sites in Toulouse (head office) and Paris.  Magellium boasts recognized skills in the fields of Earth observation, geographic information systems, geo-intelligence and vision-based embedded systems. Magellium offer includes scientific studies, software & IT system development, supply of turnkey products and services, as well as consulting services.
Magellium works with the main European actors in stereovision for space exploration, such as CNES, ESA, Thales Alenia Space and Airbus Defence & Space in framework of the Rover ExoMars project since 2004 but also in the H2020 PERASPERA program since 2016. Self-localization of a rover in an unknown environment is a key and challenging issue in mobile robotics. Magellium has developed for CNES an efficient, stereovision-based method of visual motion estimation (VME). Beside this, Magellium is licensed to distribute EDRES, the CNES space exploration robotics development environment SDK. This highly specialized development toolkit provides the complete functional core needed for vision based autonomous motion generation. During the last years, Magellium has acquired a high level experience not only in developing state-of-the-art algorithms for rover localisation such as VME, visual SLAM, visual odometry and absolute localisation but also in the production and analysis of 3D data from various sources (e.g. stereo cameras, Lidar).  
Role in the project:
Within CoRob-X MAG will be responsible of Critical technologies to review and identify all critical sub-systems related to CoRob-X specific scenarios and requirements. More generally, MAG will contribute to all the single rover perception and localisation tasks related to the InFuse framework from technical specification to implementation and testing.
Recently, MAG has worked on 3D representation and exploitation for rover guidance and planning. For this, MAG will specifically participate to 3D guidance and 3D trajectory planner of REU-2.
In addition, MAG will be involved to the multi-REUs science work package to provide its knowledge on heterogeneous sensor fusion for scientific data analysis.